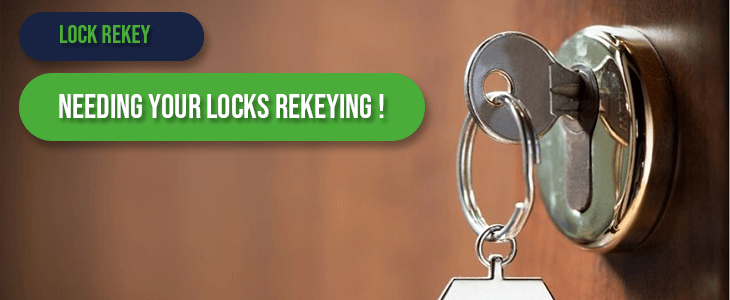 Are you in need of lock rekey services in Greenacres, FL? You can rely on our team for the best rekeying services in town. Rekeying is often the most cost-effective method when it comes to changing the locks in your house or office. Controlling and managing your keys is one of the most effective ways to ensure the security of your home.
Our professionals provide rekeying and lock replacement services 24 hours a day, seven days a week, throughout Greenacres, FL. You can access our assistance the whole time. So whenever you need to rekey your locks, don't hesitate to call us.
Greenacres, FL Lock Rekey Masters!
Planning is always a wise idea. Rekeying your lock is the best way to ensure burglars can't gain entry. You will also save money and time and be protected from frustration for a long period. Our technicians have served residents and businesses in Greenacres, FL, for over a decade with lock rekeying problems. They offer a quick and easy rekeying service for door locks and deadbolts and are licensed and friendly. Customer satisfaction is our primary goal. For a fast quote, don't hesitate to reach out for a lock rekey demand!
First-Rate Rekeying Quality!
We held our heads up high because we have the best workers for your lock rekey demand in Greenacres, FL. AS a result, our customers recommend us to people who need rekeying. They have seen how we struggled while using manual tools and how we do it now smoothly with the latest high-end equipment. There is no need to worry about it because we have got you, exemplary workers with branded locks. So if you want the lock rekey to be in good shape, prefer us. We will give our utmost in every lock rekey process. Therefore, you can only expect an excellent outcome in Greenacres, FL.
Starting at $19 Per Lock!
Based on our experience, most residents in the Greenacres metro area prefer to have their locks rekeyed rather than changed. This is a much more affordable option that fits any budget. As a result, our team members can offer the rekey service at a lower price since they don't have to buy a lot of hardware. In addition, our lock rekeying services start at just $19. This is a great value! Please do not hesitate to call us at (561) 250-7754.
We Conduct the Lock Rekey 24 Hours a Day!
Time is never an issue when you have the best mobile rekey service in Greenacres, FL, on your side. You can't wait till morning if you suspect someone might have a key to your front door locks. Fortunately for you, we don't take days off from urgent lock rekey work. Whatever the situation, our friendly team is always at your disposal, 24 hours a day, seven days a week! Every customer is important to us, no matter how big or small the job is. Our masters in Greenacres, FL, can perform the lock rekey on your house or repair the locks at your business, so call us today!